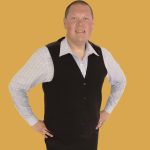 Zachary Svelling
Realtor
A little about me
Zachary Svelling has over 13 years of real estate experience; specializing in representing sellers of residential and commercial property. After becoming licensed in 2008, Zachary started his real estate career successfully helping borrowers negotiate short sales, guiding buyers through the purchase process and managing dozens of rental properties. After spending the first half of his career as primarily a buyers agent, Zachary shifted into the role of listing agent, leveraging his experience to earn his clients top dollar. In 2021, Zachary's sellers earned an average of $23,000.00 over their list price! Zachary attended the Jamul school systems, graduated from Valhalla High School, and went on to graduate from San Diego State University, where he sat on the board of directors of the Real Estate Society of SDSU. With the tech skills needed to navigate today's virtual transactions; Zachary will position your property to obtain maximum exposure, ensuring the best possible sales price.
Our clients are awesome
"If you are considering buying or selling your home, you will not be disappointed with partnering wit
…
Read More
h The Svelling Group. Zachary and Rochelle embodied the professionalism and high standard of care that we were looking for in selling our home. During the changing market our home was not an easy sale. It had quirks and as the selling agents Zachary and Rochelle did additional research to provide potential buyers with accurate and detailed information. Our goals and needs were not undercut with a realtor just looking to make a sale. We were impressed with the level of service provided, the hands-on approach, the marketing outreach, and the knowledge they have. I highly recommend The Svelling Group and would feel strongly represented on either side of a transaction with their partnership."
Read Less
"I've purchased and sold a few properties with the Svelling Group. Each time I was impressed by the p
…
Read More
rofessionalism and the attention to details. Buying and selling a property can be very stressful. Zach made our experience stress free and he was able to achieve our financial goals quickly. I one hundred percent recommend Zach and Rochelle Svelling. In my experience they have been skilled at bringing the parties together and closing the deal quickly and efficiently. When choosing an agent you want someone you can trust. Someone that does what they say they are going to do, when they say the are going to do it. The Svelling group has never let me down and I highly recommend them."
Read Less
"Zachary and Rochelle are a five-star real estate team. I have known Zachary for over a decade. He
…
Read More
is by far the most knowledgeable real estate agent I have ever met. They helped me with my VA offer and the inspections. They also helped me understand all the electronic paperwork, so I knew what to expect. Everything he did was positive and made the entire process a memorable one."
Read Less
"At the height of a real estate frenzy, anyone can sell your house. But who do you want on your team
…
Read More
in a rapidly shifting market? Or if your property is unusual and requires genuine expertise? Or when your transaction suddenly becomes more complicated? Without reservation I can recommend Zachary and Rochelle Svelling as Realtors. I am not the easiest client, and this was not my first real estate rodeo. I had high expectations, a definite timeline and lived out of state. I needed a deeply knowledgeable, extremely responsive, tech savvy, tenacious problem solver with advanced marketing skills and a lot of hustle. I am surprised and happy to report I found TWO outstanding real estate agents and they exceeded my expectations. It would be remarkable to complete this type of deal on my timeline. Still, I was confident to leave California and return home, knowing the Svellings (and their excellent connections) would continue to chaperone this multilayered transaction through to completion. In fact, to the delight of all three parties, we closed early. 🏆 Their dedication to my project was exemplary and the list is long of how they went above and beyond to make this deal happen. In addition to being absolute professionals, they are kind, personable, generous, all-around wonderful humans. It was a pleasure working with the Svelling's and I look forward to sharing their company again."
Read Less
"Best realtor experience ever. Thank you two for helping me achieve my dream."
"We had the pleasure of meeting Zachary and Rochelle when they were representing a property we went t
…
Read More
o look at. We were impressed with their follow-through. We've never seen another realty team work as hard to meet the needs of their clients. They have now become forever friends."
Read Less